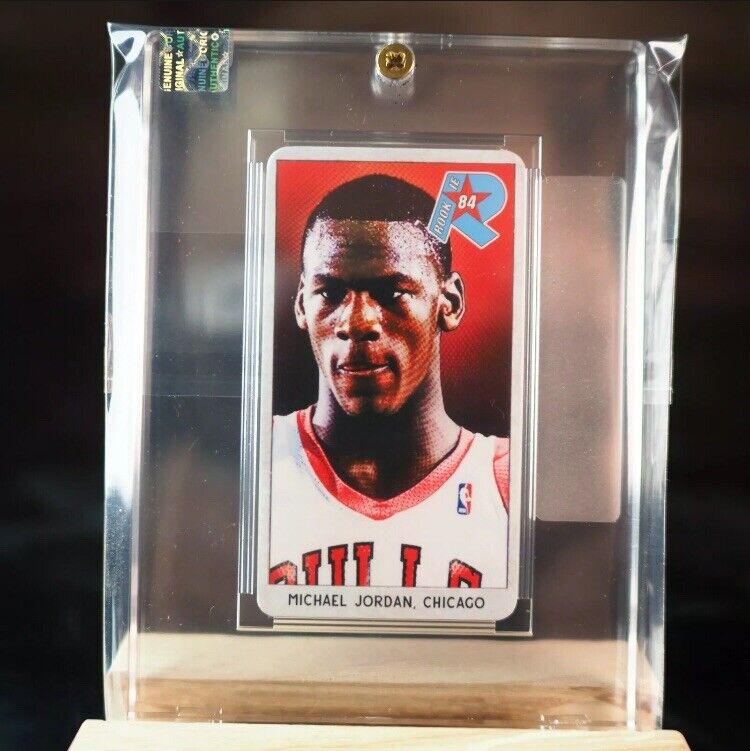 Price: 1,200.00 USD
Card Details:
Vintage NBA 1984 Michael Jordan Rookie Card Mini NO Fleer RARE
1984 85 Michael Jordan Rookie RC Card 1986 Tobacco Chicago Bulls NO 1986 Fleer
Michael Jordan Rookie Card
Designed by Remixa 1984
100% original and not a reprint
Card comes with authentic seals, screw down acrylic case (perfect condition clear gloss) and perfect fit team bag.
Limited Run, SUPER cool card.
This is a rare tobacco card, smaller than standard baseball cards, measuring 1 7⁄16 by 2 5⁄8
Stand not included.
Card Condition: Excellent. No creasing, Vivid colors, Clean edges, Zero staining.
Case Condition: Brand New, Scratch-Free Screw Down Case