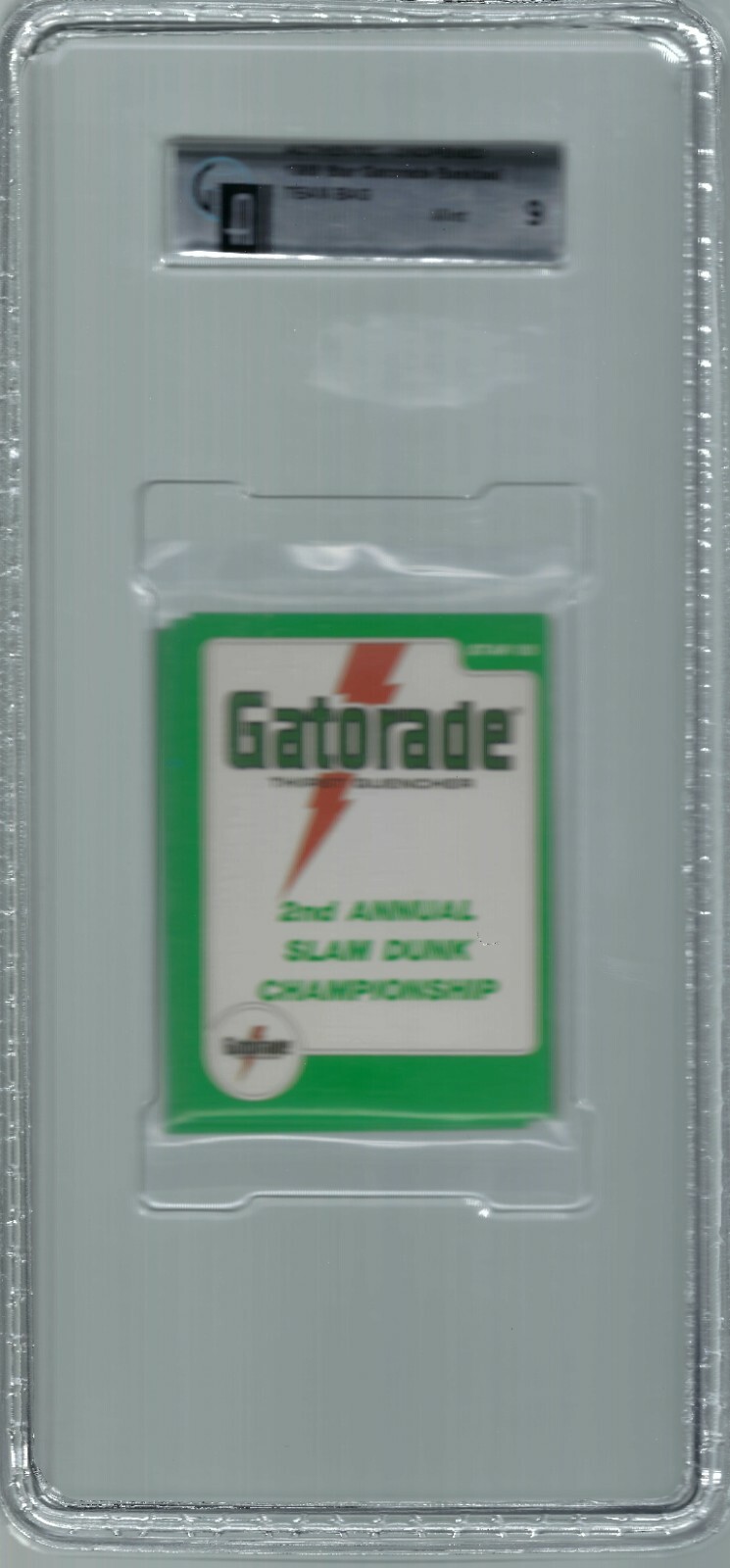 Price: 12,000.00 USD
Card Details:
Unopened 1985 Star Bag GAI 9 MINT with MICHAEL JORDAN #7 Gatorade ROOKIE inside
Impossible to find in this condition. 
An Original Unopened Factory Sealed 1985 Star Gatorade Team Bag with the participants from the 2nd Annual NBA Slam Dunk Championship including the elusive 1985 Star Gatorade #7 MICHAEL JORDAN which was produced a full year prior to his 1986 Fleer card. 
This bag is graded GAI 9 MINT and is guaranteed to contain the 1985 MICHAEL JORDAN #7 Gatorade ROOKIE inside. 
The Star cards came in team bags unlike any other NBA card sets which means you know the contents of the bag and there is the Michael Jordan card inside this bag. Leave it sealed or open it up. It is up to you.