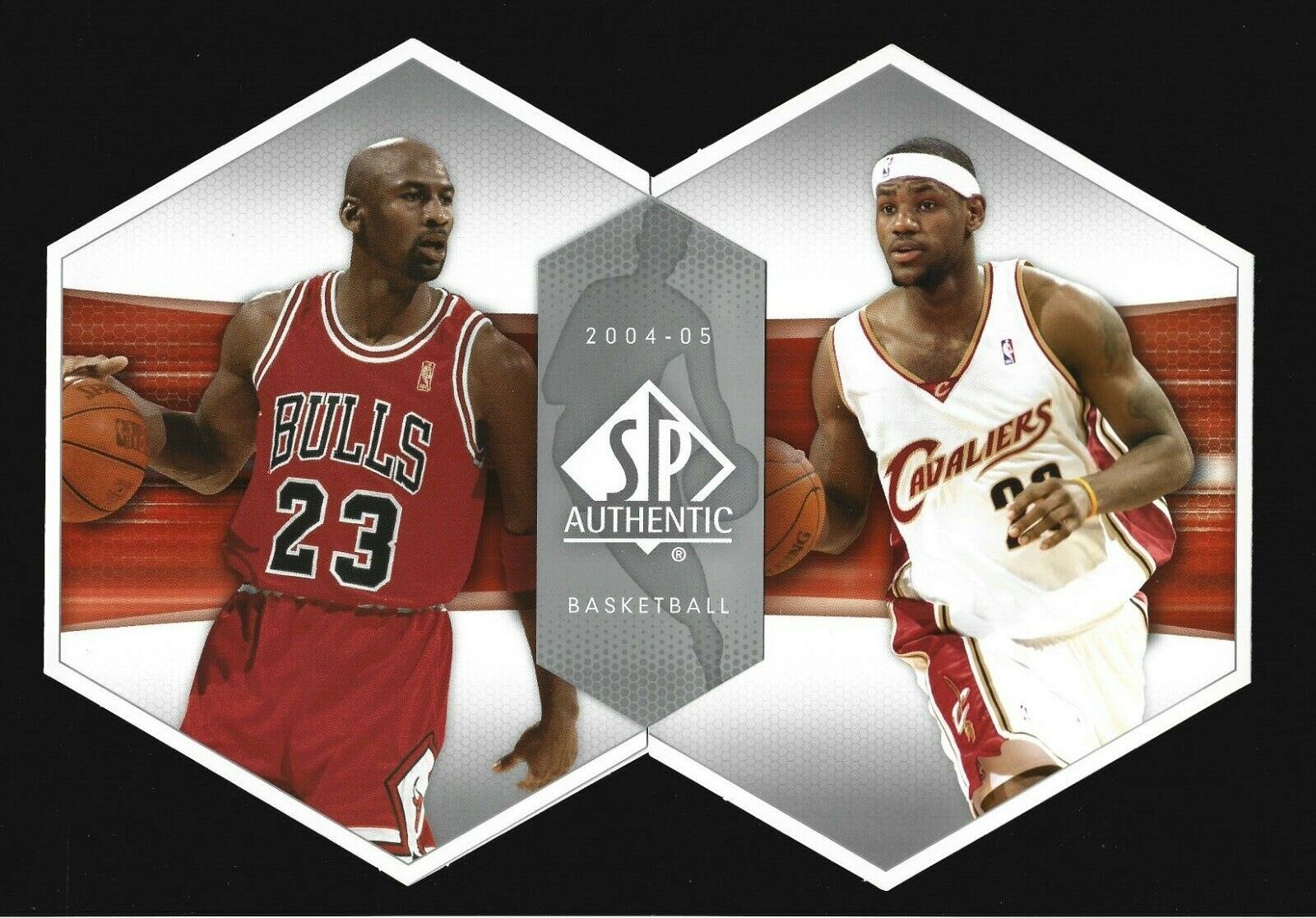 Price: 19.23 USD
Card Details:
Michael Jordan LeBron James 2004-05 SP Authentic Tri-Fold Ad Dealer Sales Sheet
2004-05 Upper Deck SP Authentic
Original Dealer Sell Sheet
Sneak preview advertising for the limited product that
was not generally available outside of hobby shops
Beautiful foldout Featuring Michael Jordan and LeBron James on the front 
and full color previews of the 04-05 SP Authentic Basketball product inside;
like
      a Kobe Bryant / LeBron James dual auto #d to 25
      a Quad auto Jordan, Magic Johnson, Larry Bird and Julius Erving (DR J)
      a rookie auto of Dwight Howard   and
      a 1 of 1 Michael Jordan autograph card
These cards are pictured in the foldout. On the back is the numerical breakdown of the set
This item is in very nice condition and in hand. It will be shipped to you flat,
quickly and securely
Act now!