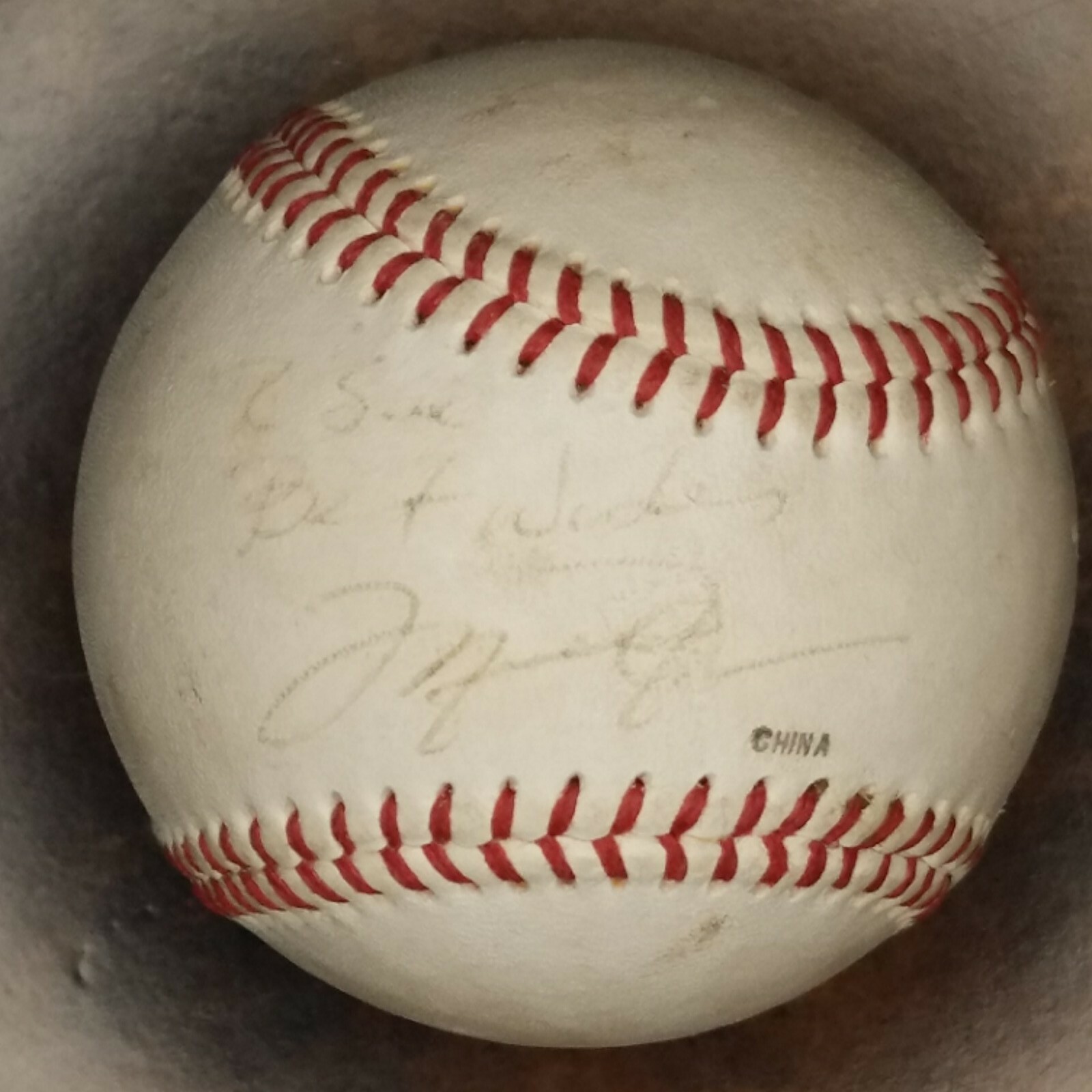 Price: 1,800.00 USD
Card Details:
Michael Jordan Autograph Southern League 1994 Baseball, JSA BB86822, Signed. Shipped with USPS Priority Mail.
Exceedingly rare single signed (but personalized) Michael Jordan Southern League Baseball.  The JSA cert letter has not arrived yet … if it doesn't arrive before it sells, I will ship it separately.
Thank you for reading the details on this item!  We do our best to maintain competitive or better prices with low acquisition and shipping costs.  Since we list things to sell and have few duplicates, we cannot guarantee availability will last.
I am an avid collector of baseball autographs … but in my case avid means excess.  In my search for baseball autographs, I occasionally bought football, basketball, hockey, musician, and other autographs when I thought the price was right.  The research that I have done to acquire these autographs has led to some knowledge of how to find authentic items.  While I am confident in the authenticity of the autographs that I sell, I also accept free returns.
You will also see a wide variety of items including electronics, games, audio equipment, sometimes video game systems, jewelry, and household items.  These items have been purchased at estate sales and tested or inspected to provide the most accurate descriptions that we can.  Our free return policy extends to most of these items, except where cost prohibitive by shipping.
We do our best to keep shipping costs low.  This means that we reuse packing materials in good condition.  It also means that while we list most items with USPS shipping, we may change to FedEx or UPS if eBay shipping discounts enable lower prices.  We also strive to continually provide 1-day shipping.
We look forward to receiving your order so that we can provide the products and service that will help us earn your repeat business.
Check out our reviews and items at:
https://www.ebay.com/usr/drewelc