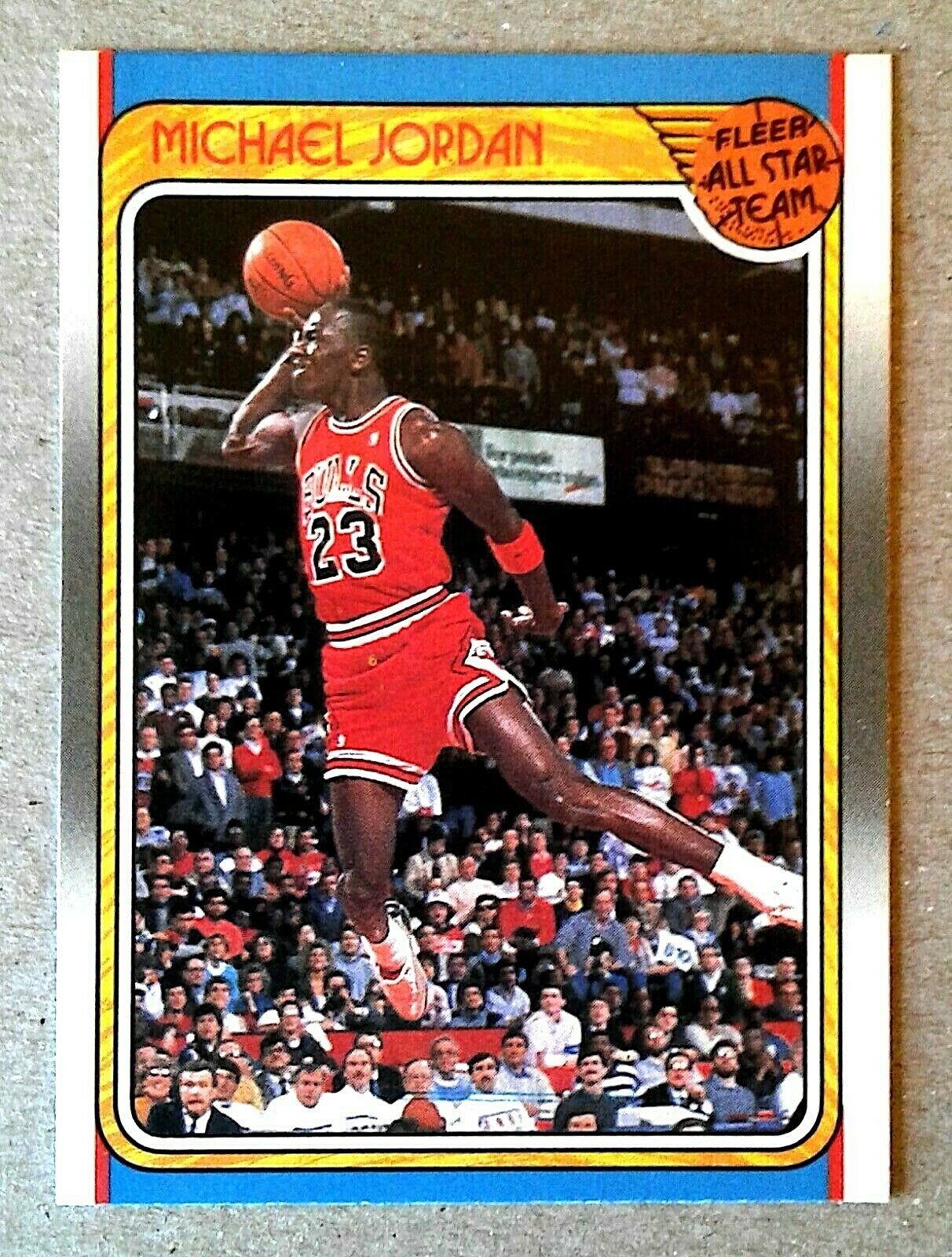 Price: 950.95 USD
Card Details:
MICHAEL JORDAN 1988 FLEER ALL STAR #120 GRADE ? B
(B) 1988 FLEER MICHAEL JORDAN ALL-STAR #120 RAZOR SHARP HIGH END GRADE CARD. 
VERY WELL CENTERED AND RAZOR SHARP CORNERS / NO DINGS / NO WARE / BRILLIANT COLOR. 
EXCELLENT CONDITION, ONE OF THE BEST ON EBAY.
MUST SEE PHOTOS and DECIDE FOR YOURSELF BEFORE PURCHASING. 
ALL SALES ARE FINAL / NO RETURNS or REFUNDS ON THIS ITEM.
FYI:  ALL OUR HIGH END CARD PRICES ARE CALCULATED BY THE CONDITION OF THE CARD. 
THIS CARD HAS BEEN EXAMINED BY OUR EXPERIENCED STAFF OF OVER 40 YEARS,
SUCH AS: CENTERING / CORNERS / EDGES / SURFACES WITH A 10X MAGNIFIER UNDER 
BRIGHT LIGHT FOR DEFECTS, THEN LISTED WITH THE APPROPRIATE FAIR PRICE.
NOTE:  IN CASE YOU DIDN'T KNOW PSA HAS SUSPENDED ALL SUBMISSIONS & MEMBERSHIPS 
TILL JULY 1ST 2021. THE BUYER MIGHT CONSIDER AN ALTERNATE GRADING COMPANY.
THIS CARD IS READY TO BE GRADED TO INCREASE THE VALUE. PSA10 POSSIBLE ?
WE ARE NOT PROFESSIONAL GRADERS, WHAT YOUR READING IS OUR PERSONAL PROFESSIONAL OPINION.
NO STOCK PHOTOS EVER USED, YOU GET THIS CARD.