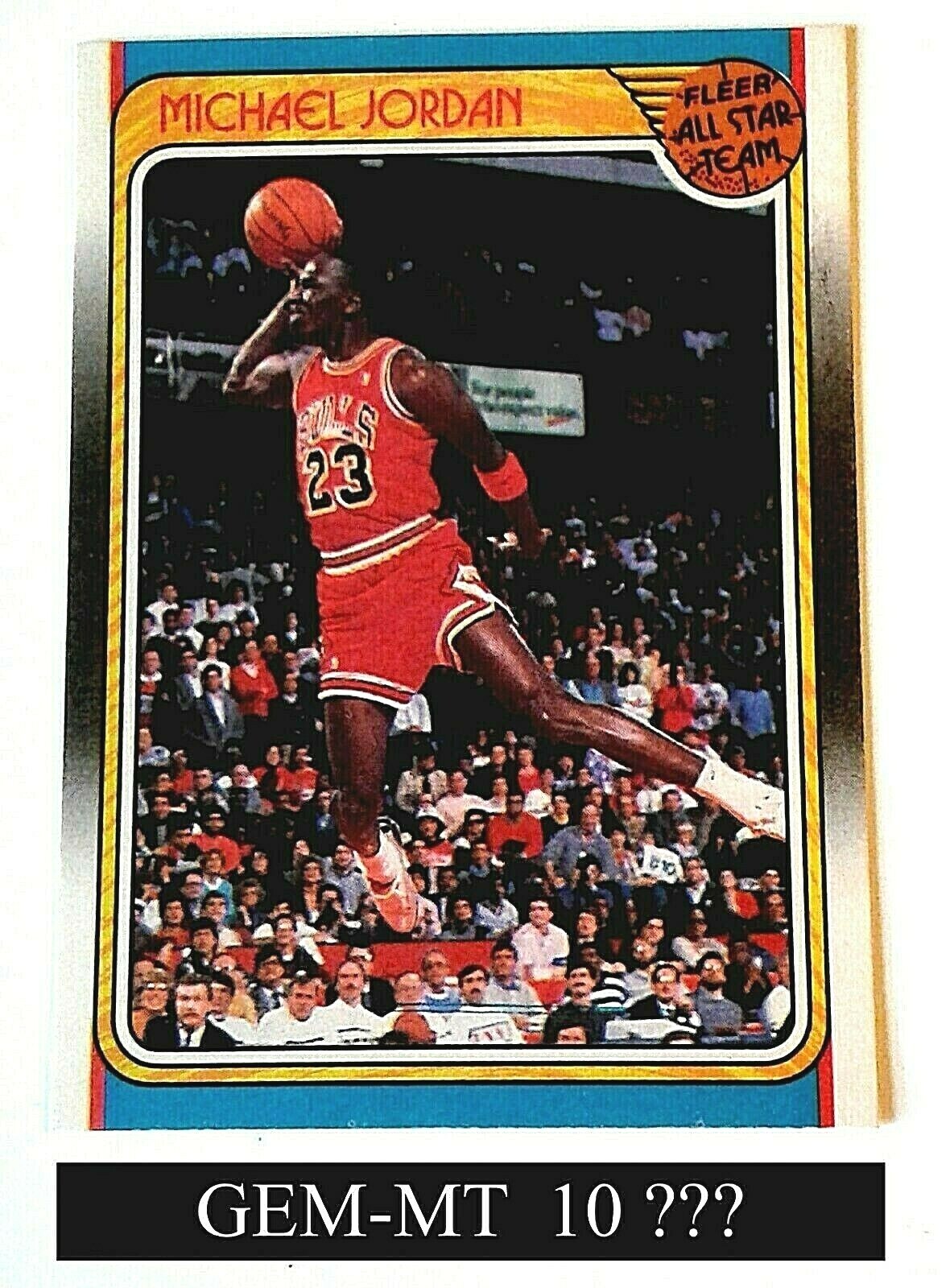 Price: 950.00 USD
Card Details:
MICHAEL JORDAN 1988 FLEER ALL STAR #120 AAA
ALL SALES ARE FINAL.
FYI:  ALL OUR HIGH END CARD PRICES ARE CALCULATED BY THE CONDITION OF THE CARD. 
THIS CARD HAS BEEN EXAMINED BY OUR EXPERIENCED STAFF OF OVER 40 YEARS,
SUCH AS: CENTERING / CORNERS / EDGES / SURFACES WITH A 10X MAGNIFIER UNDER 
BRIGHT LIGHT FOR DEFECTS, THEN LISTED WITH THE APPROPRIATE FAIR PRICE.
WE ARE NOT PROFESSIONAL GRADERS, WHAT YOUR READING IS OUR PERSONAL PROFESSIONAL OPINION.
NO STOCK PHOTOS EVER USED, YOU GET THIS CARD GAURANTEED !!!