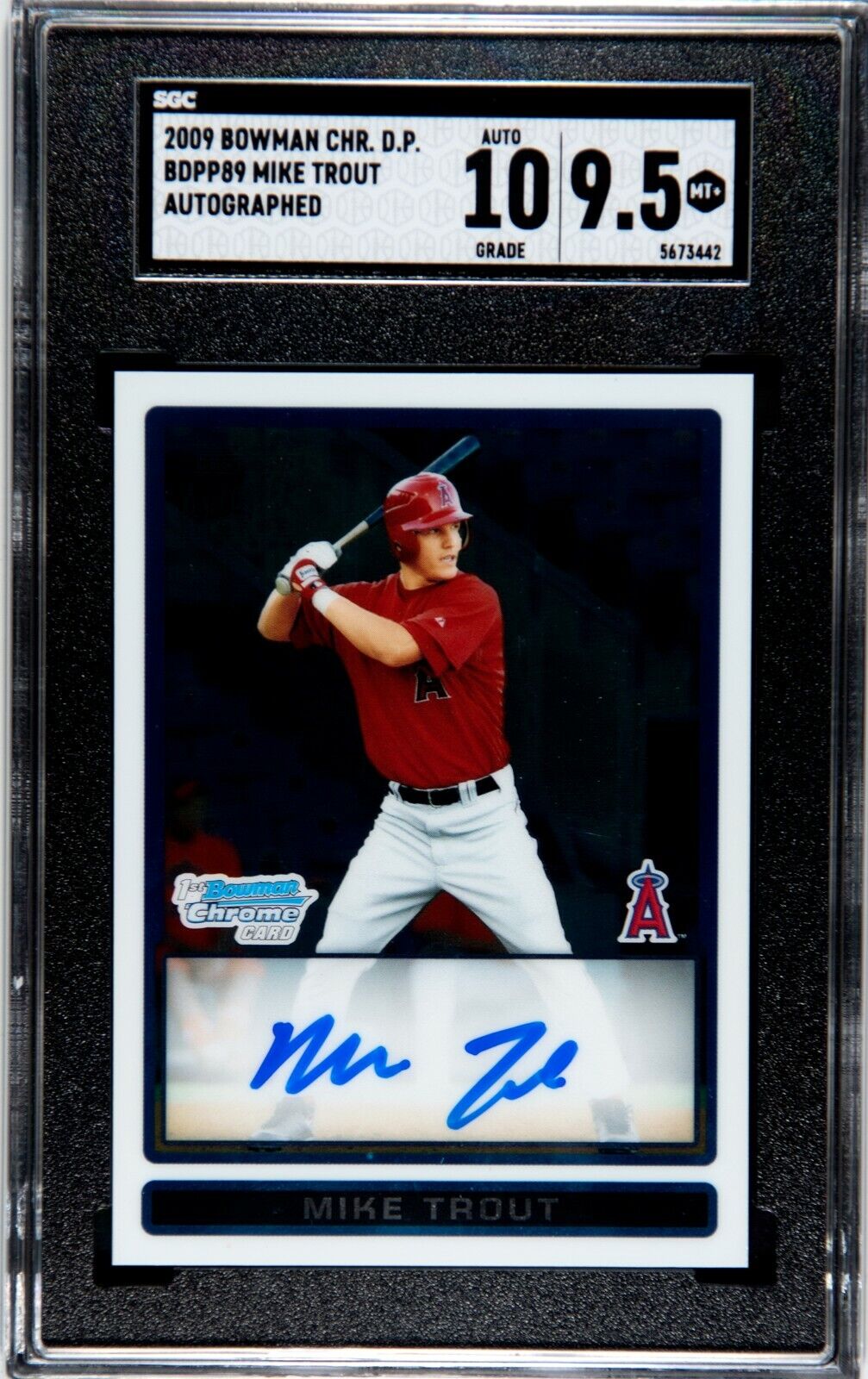 Price: 60,000.00 USD
Card Details:
2009 Bowman Chrome Draft Picks & Prospects Mike Trout ROOKIE RC AUTO SGC 9.5/10!
This is the card of the last 20 years along with 1985 Michael Jordan!  There are those crazy limited to 1 or 2 cards, but this is a card anyone could have purchased (like the Jordan) and then kept it beautiful until it was time to part ways.  
You have a rare chance to purchase something amazing and special from a one of a kind legend like Mike Trout.
I am open to serious offers, so please feel free to send me your thoughts and we'll go from there!
Take care and God bless!