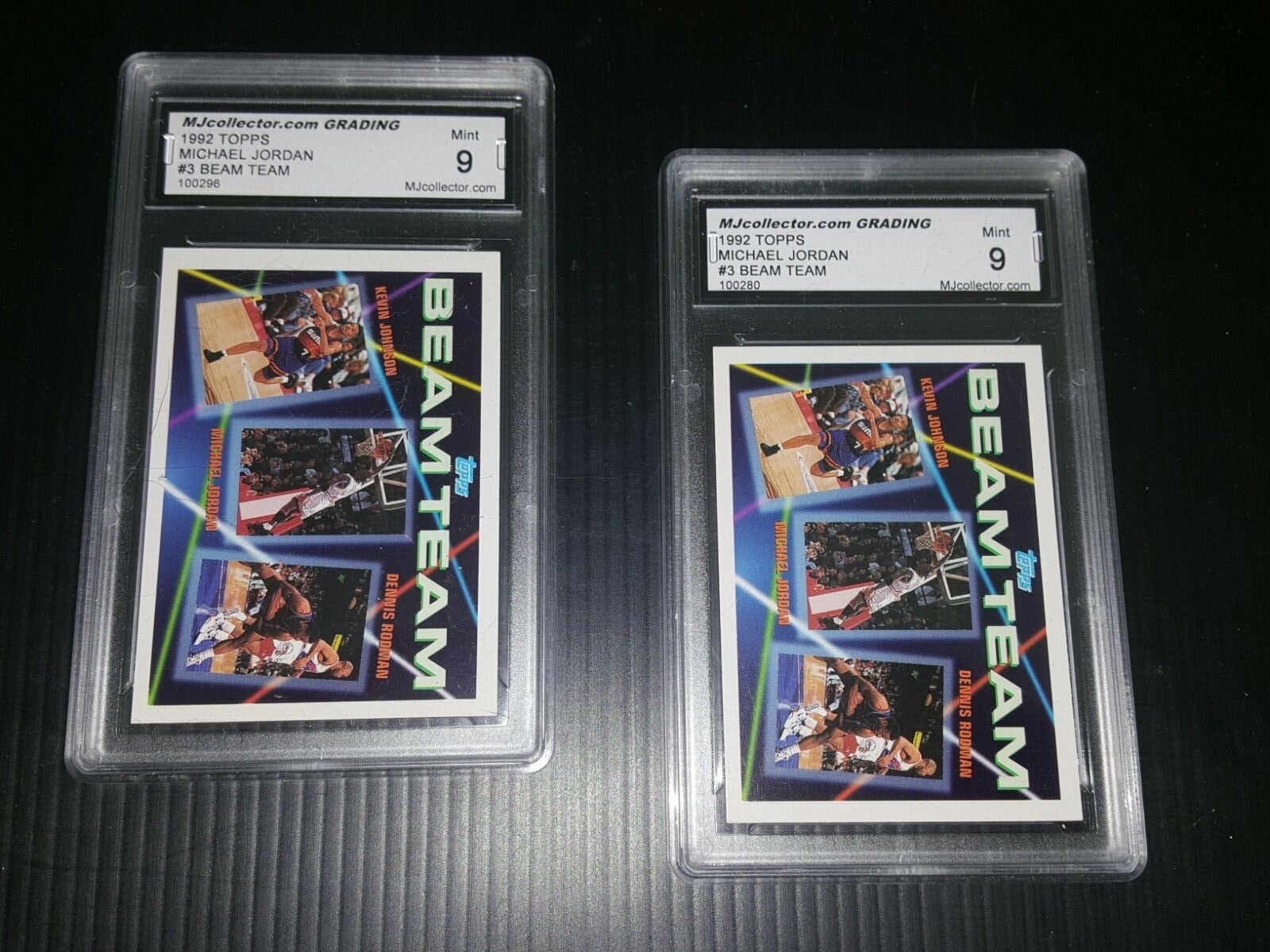 Price: 49.99 USD
Card Details:
2 card LOT 1992 Topps Beam Team Michael Jordan MJ Collector Graded MINT 9
Thanks for choosing CardBoard Kings & MJCollector.com ebay store!
Buy with confidence as we have operated on eBay since 2005 with thousands of successful transactions, & our sole goal is to make our customers happy! Our account only appears new as we have just launched our new website! Please let us know if you have questions, we are always happy to help & enjoy talking about all collectibles, & especially M.J.!
U.S. Buyers only please!
We only accept payments from verified paypal accounts, if your account is unverified your purchase will be cancelled. 
We happily combine shipping whenever possible so please buy multiple items! We happily reduce shipping on all unpaid orders… the combined shipping price depends on your orders' precise variables….once you pay for an order ebay requires us to ship the item, so, please wait for us to send an invoice or request an invoice prior to payment… we cannot combine shipping after payment!
This item will ship USPS first class with tracking to help protect both parties, we always try to ship the next business day after payment is received!