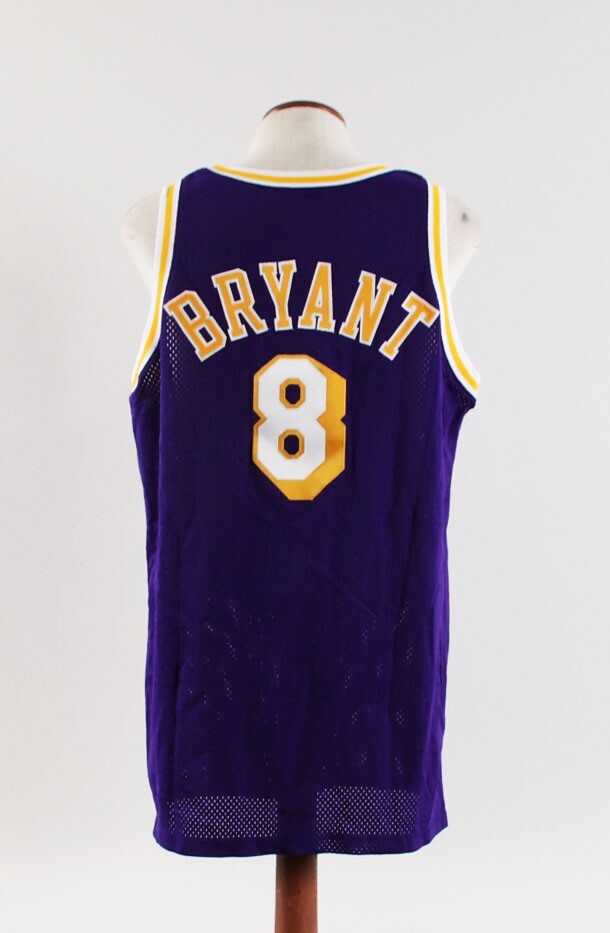 Price: 49,995.00 USD
Card Details:
1998-99 KOBE BRYANT GAME USED WORN AUTHENTIC LOS ANGELES LAKERS JERSEY🔥2 COA'S




There's no question that Kobe's iconic career has now been immortalized in NBA history by his passing. The young superstar's dominance in the NBA is without contention.
Scarcely do we identify quality sourced Lakers gamers worn by Bryant Kobe. This particular purple mesh jersey was sourced directly from an NBA insider and worn by Kobe in the 1998-99 season.
"To Whom It May Concern, I worked in professional Basketball as a GM and Owner and acquired this jersey from an NBA source. This jersey was presented as a game-used jersey and the individual had access to Michael Jordan Jersey's and other NBA equipment during his time on the team. It has been in my personal possession since I received it many years ago. "
Offered here is an opportunity to capture one of the nicest representations of an early-career Bryant jersey ever available. Nike manufacturer label is sewn into the tail with [size] "46" (+4 Length). The tagging is correct in the tail. During this season, Kobe is noted to wear a larger size throughout the season. It would not be uncommon for the league to have order the same size as the subsequent season, which was the Size "46" for Kobe in 1998-99. It more than likely would have been worn for pre-season or at the start of the season before he comfortably moved to the larger size. So we would consider this size not to be incorrect for Kobe Bryant during this era.
The NBA logo placement is a key factor in the authentication of the jersey as the logo placement is slightly further away from the "S" on front LAKERS logo than the subsequent year. When examing game footage we can match this NBA logo as being the same placement style with images from the game which we have also highlighted in the photos provided.
The white/yellow/white ribbing around the neck and arm gussets is correct and is appropriately sized.
There is wear throughout the jersey material, numerals, and font.
The appropriate wash tag with year designator 1998-99 is correctly sewn into the inseam of the purple mesh jersey.
Authentication: 100% Authentic Team & Provenance Letter
cert holo 9573
1998-1999 KOBE BRYANT LOS ANGELES LAKERS GAME WORN USED JERSEY COA.
This is an amazing piece of history! Kobe Bryant 2nd year in the NBA , this will double & triple in value over the years to come!