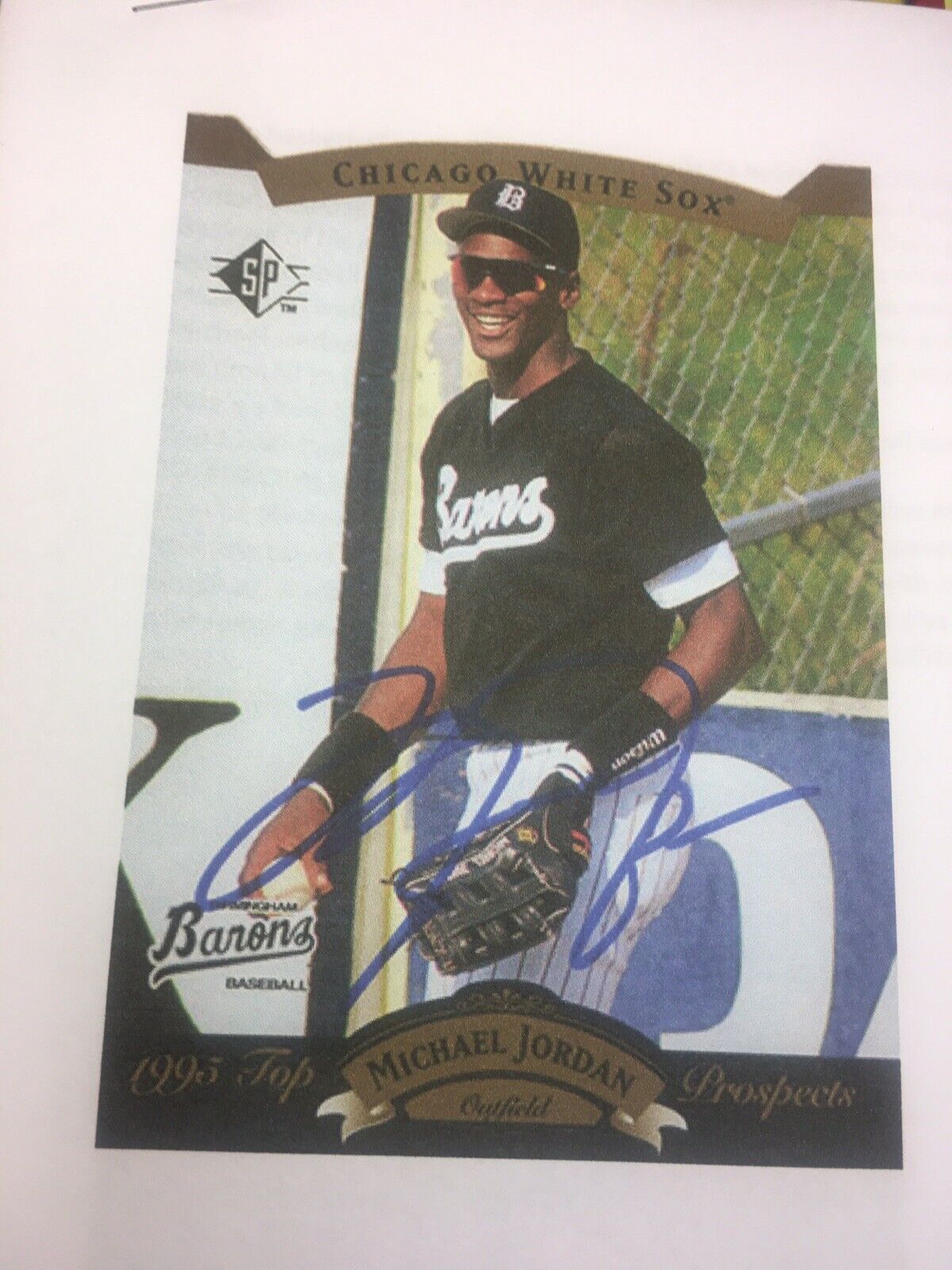 Price: 15.28 USD
Card Details:
1995 UD SP Baseball PACK(s), Poss MICHAEL JORDAN AUTO, & Vladimir Guerrero RC's
Imagine Pulling, the MICHAEL JORDAN Rookie AUTOGRAPH !!!
Just opened a fresh new box as last one just SOLD OUT!
For Sale; up to (5) Ten individual, Super RARE, 1995 SP Baseball PACKS, Poss MICHAEL JORDAN AUTOGRAPH!
Plus many other great rookies including Vladimir Guerrero and see checklist of other RC Inserts & AUTOs below;
This Set is loaded with a Rookies including at least one Hall of Fame Player and possibly more as careers pan out.
This SP-Short Print Minor League Baseball Product includes what is considered to be Michael Jordan's First, Rarest and most valuable Authentic Autographed Baseball Card Insert.
Packs are Brand New, and I just opened a fresh sealed box from the factory sealed case I purchased from directly Upper Deck in 1996.
These are beautifully designed baseball cards with vivid colors and striking Die Cut borders.
Note list of Rookie Cards, Autographs and limited edition Inserts, below:
Each box yields one on-card autograph. Although not serial-numbered, it is believed that Michael Jordan signed 23 cards for this set.
Andruw Jones
Michael Jordan (23)
Aaron Boone
Bartolo Colon
Jermaine Dye
Nomar Garciaparra
Scott Rolen
Vladimir Guerrero
Raul Casanova
Ben Grieve
Bob Abreu
Gabe Alvarez
George Arias
Trey Beamon
Richard Hidalgo
Jason Kendall
Brooks Kieschnick
Derrek Lee
Wonderful Monds
Rey Ordonez
Jay Payton
Adam Riggs
Jason Thompson
Paul Wilson
Jaret Wright
Todd Greene
The 1995 Top Prospects Michael Jordan Autograph card is easily one of the most sought after and awe inspiring Michael Jordan cards available – particularly among collectors who focus on Jordan's baseball playing days only.