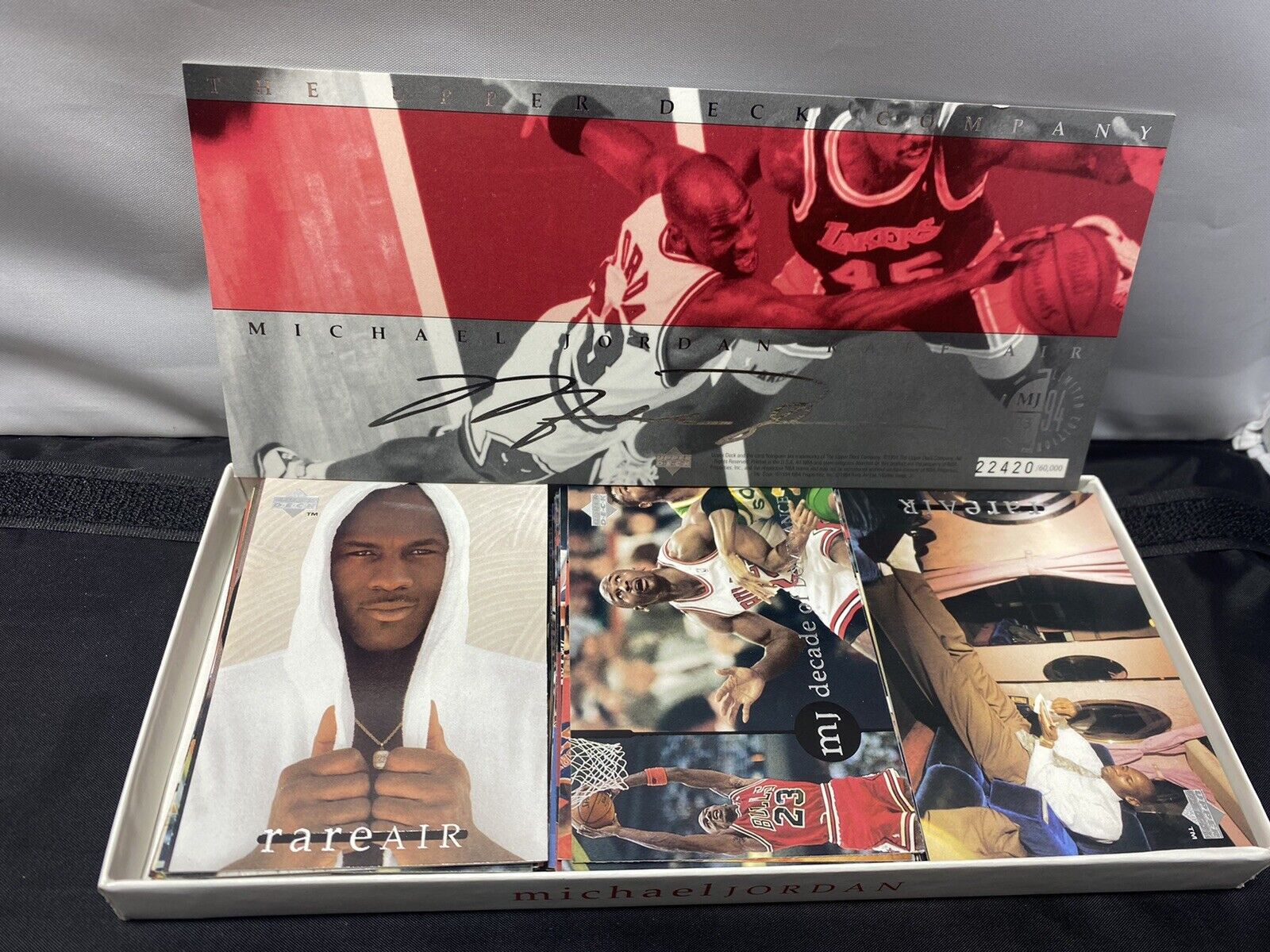 Price: 350.00 USD
Card Details:
1994 U. D. Rare Air 90 card set, Michael Jordan
1994 U. D. Rare Air 90 card set, Michael Jordan.
This sale is for a Very RARE Edition1994 Upper Deck Basketball Michael Jordan Rare Air Tribute Set.This is not factory sealed set, (( as you need to open it to find out if it was a complete set )) This set consists of 90 cards, combining Walter Looss, Jr. photography with other classic shots from Jordan's career. The fronts feature full- bleed color photos, capturing Jordan both on and off the court. Regular set subtitles are silver foil-stamped on the fronts. The "Rare Air" cards (1-50) have pictures taken directly from the best-selling book Rare Air, by Michael Jordan and Walter Looss Jr. The "Out Takes" cards (51-60) feature pictures from Looss' personal collection that were never released. Finally, the "MJ, Decade of Dominance" cards (61- 90) highlight Jordan's incredible accomplishments during his NBA career. The backs present personal commentary by Looss and/ or Jordan, or highlights from Jordan's career. Celebrating the one and only Michael! Don't miss out on this extremely rare collector's item.
Fast and Secured USPS Shipping with Tracking. Delivery Confirmation USA Shipping is FREE.
Your order will be processed promptly upon payment.
Thank you for shopping here.