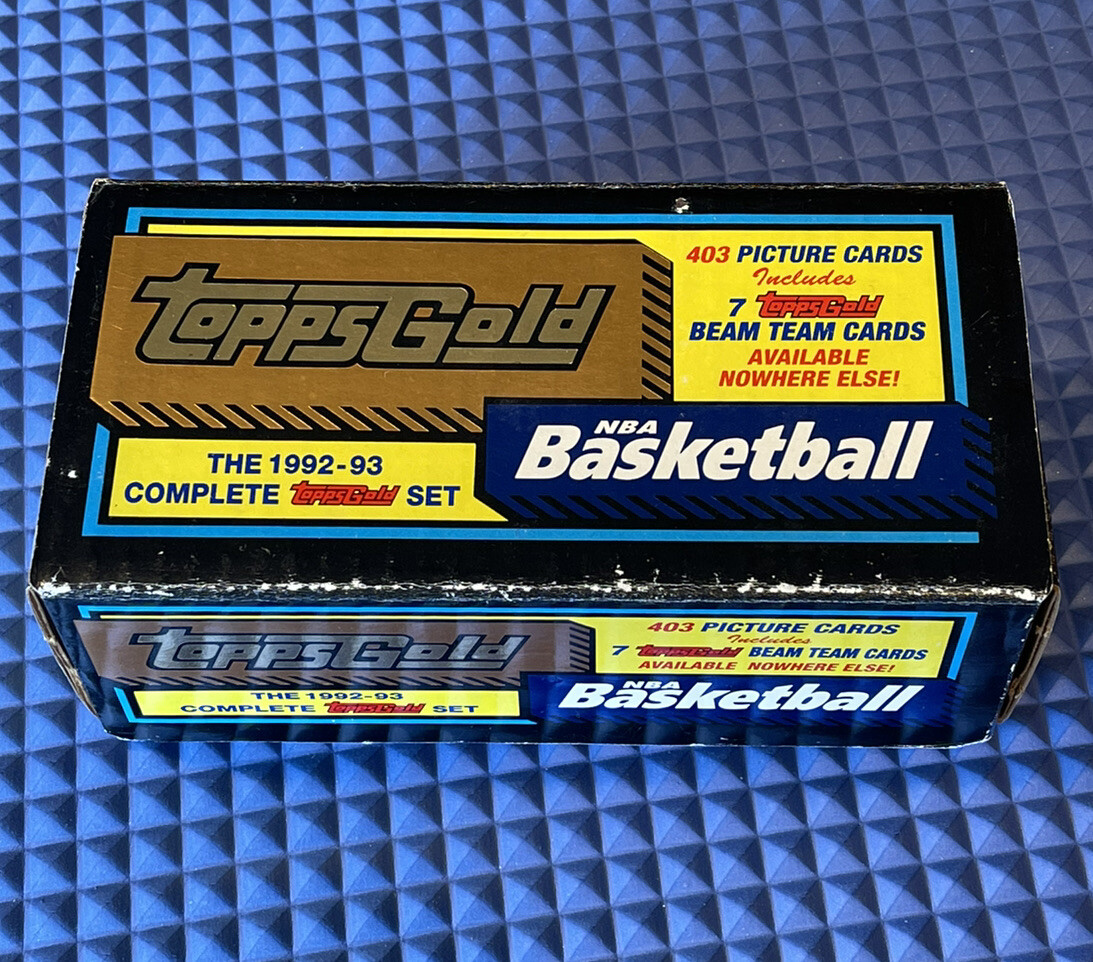 Price: 445.00 USD
Card Details:
1992-93 Topps Gold Basketball Set Shaquille O'Neal RC, Beam Team, Michael Jordan
1992-93 Topps Gold Basketball Set in Great condition.  403 Total Cards in the set.  396 in the Base and 7 Beam Team Cards.   Most widely known cards are the Shaquille O'Neal RC, Alonzo Mourning RC, Beam Team (7 Cards), and 4 different Michael Jordan cards including: Michael Jordan #3 Topps Highlights, Michael Jordan #115 All-Star, Michael Jordan #141 Base, Michael Jordan #205 50 Point Club.  There are many other amazing all-stars and hall of famers including Bird, Magic, Barkley, Stockton, and Dream Team members.
This complete 1992-93 Topps Gold Basketball Unsealed Set contains 403 cards.  All cards are accounted for and in numeric order.  The outside box has some very minor cosmetic wear.  The cards inside are all in Excellent to to Near mint or better condition.  The cards have not been graded.  The set is sold as a whole.   According the the Trading Card Database, the set contains two each of #272 and #332 due to numbering errors of #286 and #387 respectively.  
The Topps Gold series are gold foil edition of the Regular Topps Base Set.   The prominent Rookies include Shaquille O'Neal #362, Alonzo Mourning #393 and many more.   There are a total of 7 Beam Team subset cards.   Other great greats within this set are the Topps Highlights, All-Star, 50 Point Club, 20 Assist Club.