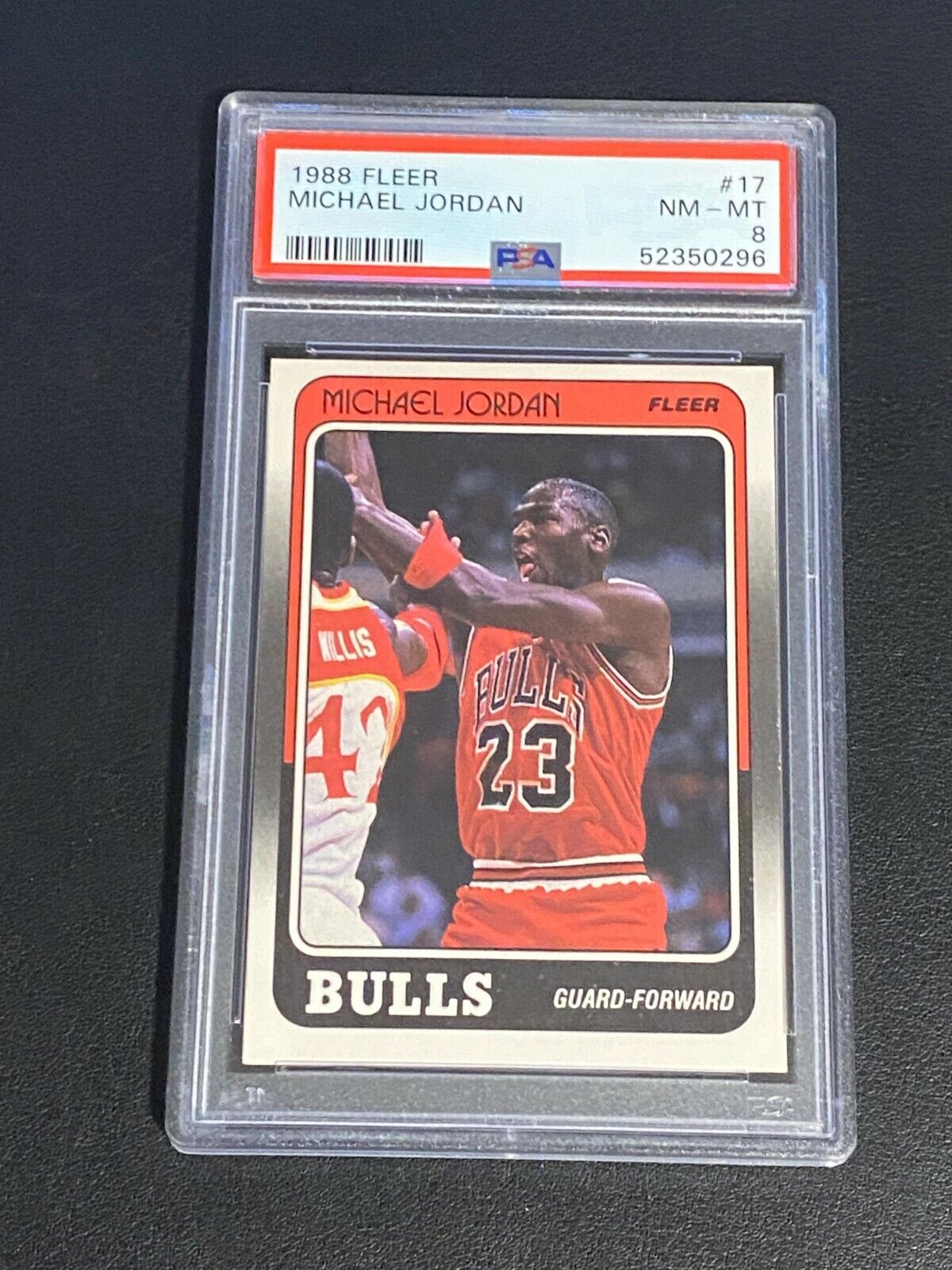 Price: 199.99 USD
Card Details:
1988 FLEER MICHAEL JORDAN #17 PSA 8
Thank you for checking out Maple City Cards and Collectibles on eBay! Here are a few things to consider before purchasing:
You are purchasing the card(s) pictured above.
I am not a professional grader.  Please refer to the pictures provided to evaluate condition of any raw cards.  Any comments that I put in towards the grade/condition are only my opinions.  If you have any questions, please don't hesitate to ask about an item and I will respond. 
Feedback
 I appreciate positive feedback and leave positive feedback for you. If you are considering leaving me negative feedback, please message me and let me know what I can do to fix the situation first. If I can't fix the issue, then feel free to leave the feedback you feel that I have earned. 
 Shipping
 Shipping is listed on all items, or calculated based on location by eBay. Please pay attention to this when putting in an offer. All items will be shipped in a bubble mailer or flat rate box with appropriate packing material.  The amount of shipping varies due to the method. Items over $500 will also have an additional handling fee to cover shipping insurance. I do combine shipping, adding $.25 for each additional item, if you purchase multiple items AND wait until I send you an invoice.
Returns are not encouraged, but are accepted within 30 days of purchase.  Return shipping is paid by the seller, and the buyer will receive all money back, minus a 10% restocking fee, upon safe return of the item.  
Best Offers
 I am always open to taking BEST OFFERS. Feel free to send me a reasonable offer for your item(s) and I'll gladly consider it.
If you have any other questions or concerns, please feel free to let know through a message here or I.G.!