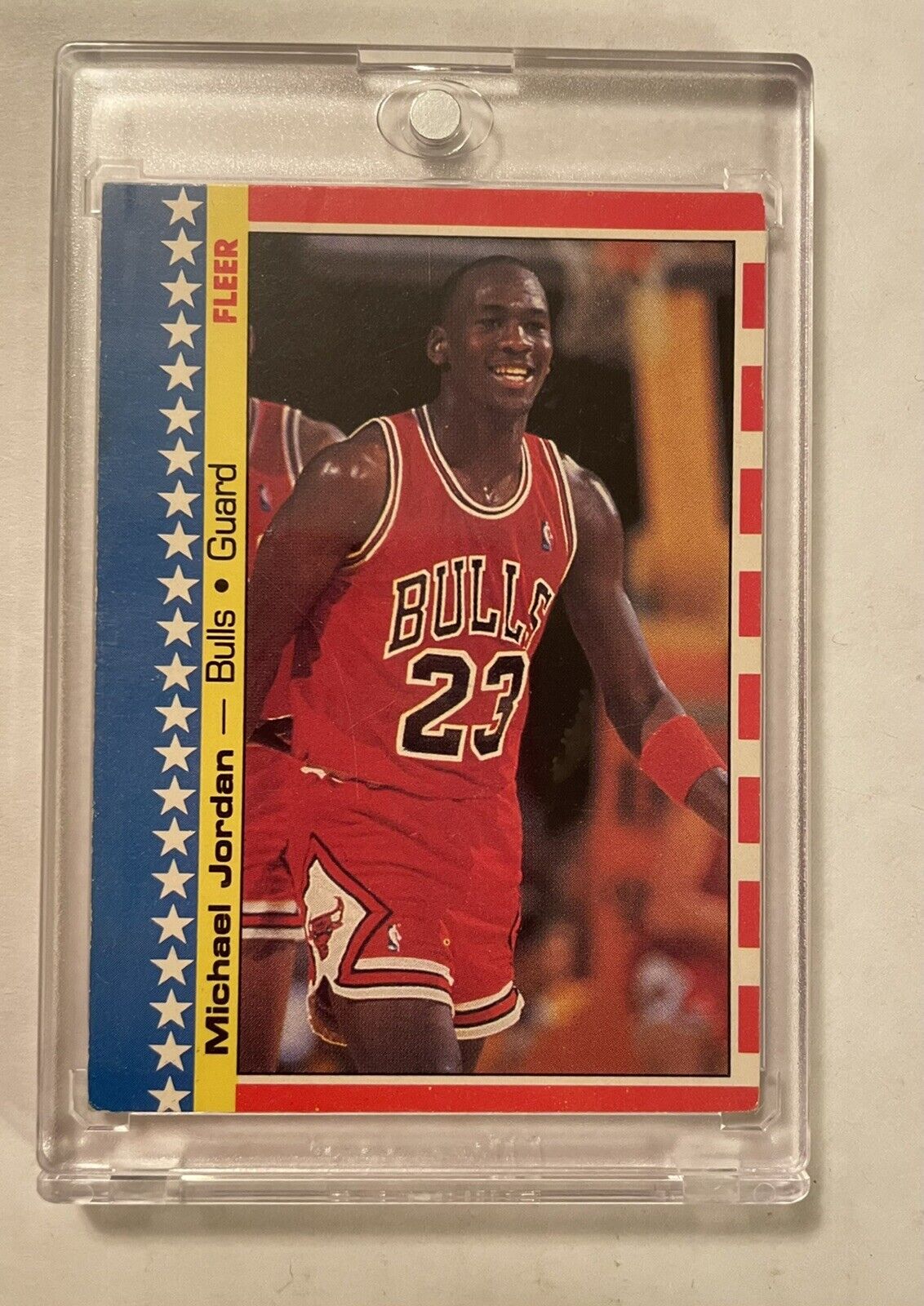 Price: 299.00 USD
Card Details:
1987 Fleer Michael Jordan Sticker #2 Of 11
**Item will not ship the following dates 1/23-1/29. Please don't order if you need shipment during those dates. Thank you.
-card will ship USPS Priority in a BOX with full insurance and tracking.
-1- 1987 Fleer Michael Jordan Sticker #2 of 11
-Card is original, NOT a reprint. Don't be fooled by non Trademark "reprints" (counterfeits). eBay is not enforcing this policy any longer. 
-Please ask all questions BEFORE buying .
-Please read: these cards are not graded. No creases. Cards are not graded and no estimated grade expressed or implied.
-Note: Card is stored in soft sleeve then MAX top loader OR card saver I.
-Payment- EBAY HAS CHANGED THE WAY IT CHARGES and PAYS SELLERS.It takes OVER 10 days presently (and 13% fees not incl.shipping) for your payment to get to the seller. For reasons Ebay only knows, they hold the payment of 10 days or more after you, the buyer, makes payment. If you want to purchase this lot then please pay promptly. I will ship as soon as I confirm with Ebay they have your payment. Thank you for your understanding