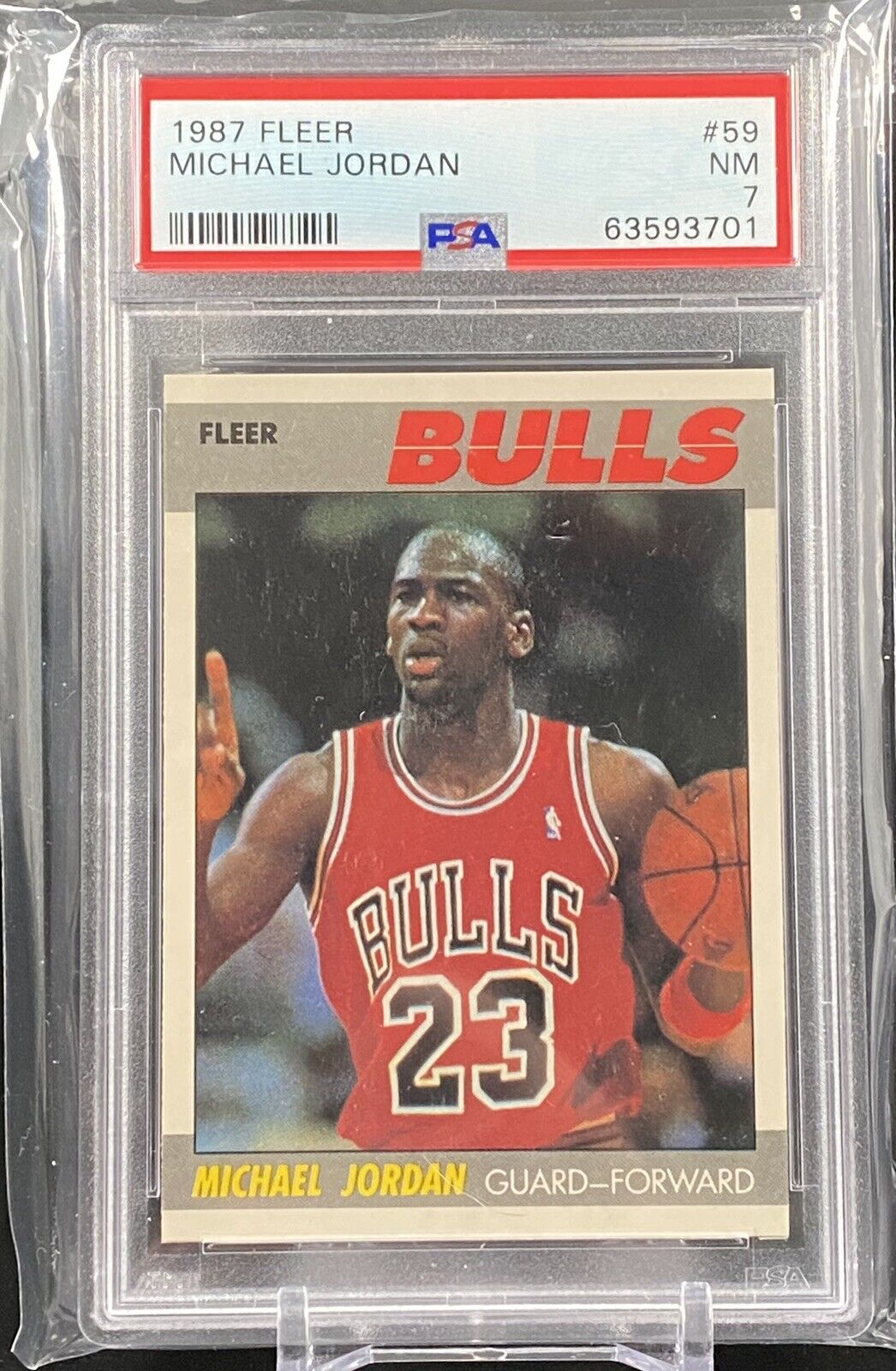 Price: 450.00 USD
Card Details:
1987 Fleer Michael Jordan #59 PSA 7 NM Chicago Bulls -2nd Year- Centered Beauty
             1987 Fleer Michael Jordan #59 PSA 7 NM Chicago Bulls 
                               -2nd Year- Centered Beauty
The marks on the front are on the PSA holder. The card is super smooth and clean
These cards were in a vault for decades. They still exhibit the same issues as all cards have, but with less handling and exposure to the elements. They are crisp, clean and fresh. 
The card(s) you see in the pictures are the actual card(s) you will receive.
A Tamper Proof Security Sticker is used to seal a clear bag of the sleeved (Card Saver or toploader) card(s) you have purchased to protect buyer and seller in case of a dispute. The sticker does not impede, cover or hide any part of the card(s) for inspection purposes. Removal or tampering with sticker voids all rights to returns.
Please DO NOT break or tamper with the Tamper Proof Security Sticker until you are certain it is the item you purchased and are happy and keeping your purchase. 
Shipping fees can ONLY be combined BEFORE you pay (Checkout). Otherwise ebay will charge a shipping fee for each item. Sorry.
All orders will be shipped with tracking.
We may require signatures for some shipments.
For International shipments, import duties and taxes are the responsibility of buyer, actual value will be stated on customs forms.