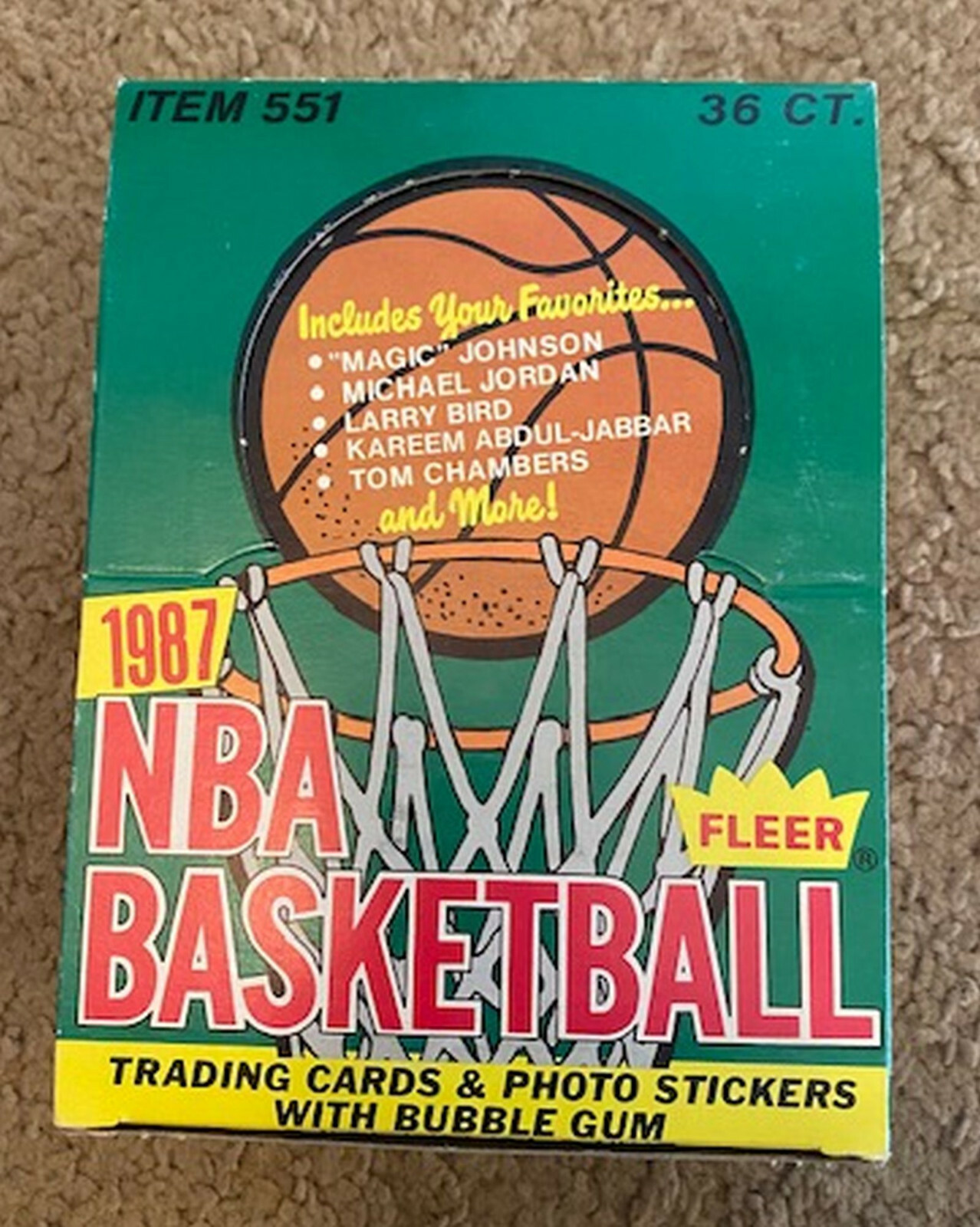 Price: 26,500.00 USD
Card Details:
1987 Fleer Basketball Wax Box!!!! Michael Jordan *RARE* 36 Packs




our owner bought this as a kid and it has been in his dad's vault since….DO NOT miss out and we will hand deliver to finalize trans….Good Luck all
More than likly will complete transaction in person, in a public place! Contact for more details or offers!