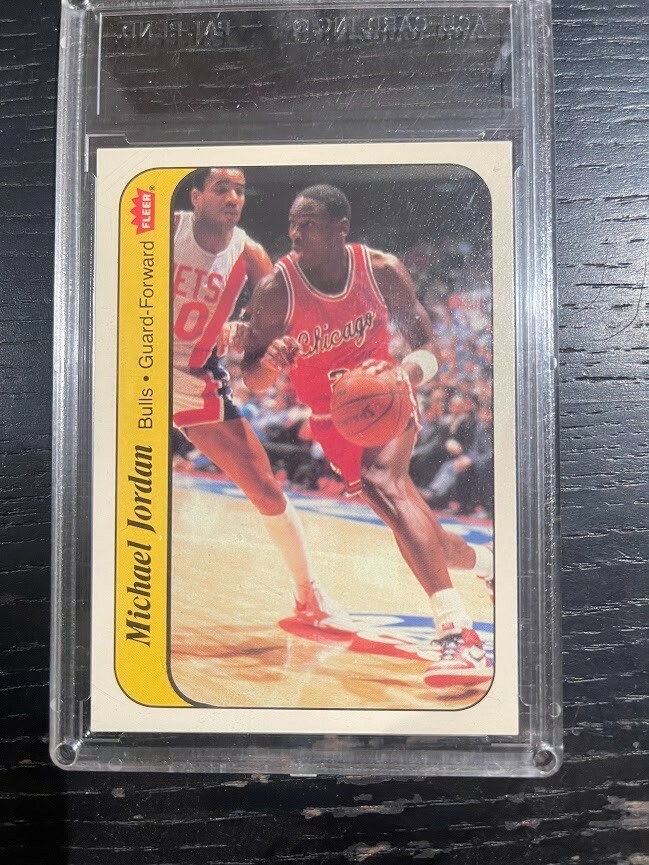 Price: 3,000.00 USD
Card Details:
1986 fleer michael jordan rookie sticker
1986 fleer Michael Jordan rookie sticker.
thou raw, this card is very clean, centered and has sharp corners.
very hard to find one as centered as this one.
paypal only
was 3500.00 now listing for 3000.00. priced to sell
or make me an offer. 
buy your MJ