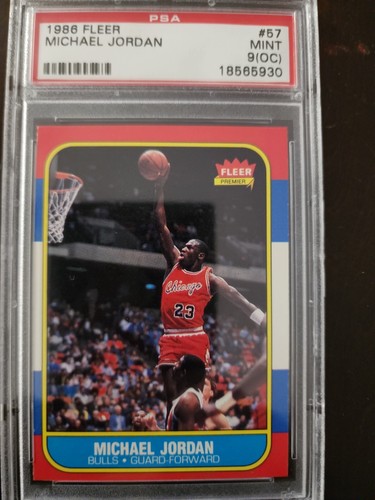 Price: 23,500.00 USD
Card Details:
1986 fleer michael jordan 57 MINT psa 9 (oc)
1986 fleer Michael Jordan # 57 MINT PSA 9 (oc). One Of The Most ICONIC Rookie card of the best Basketball Player of All Time! MINT condition. Michael Jordan's Rookie will just ever continue to increase in Value. No gamer ever had an influence on Sports Worldwide like Michael Jordan. This is the Gem of any Collection!! The Holy Grail as they state of Basketball 🏀 6x Champ, 6Finals Mvps, 5x MVP, 10 x Scoring Champ,2 x Gold Medalist, 2x Dunk Champ, 3x Steals Champ, ROOKIE OF THE YEAR, Defensive POTY. All within just 11 complete seasons as a Chicago Bull.
.