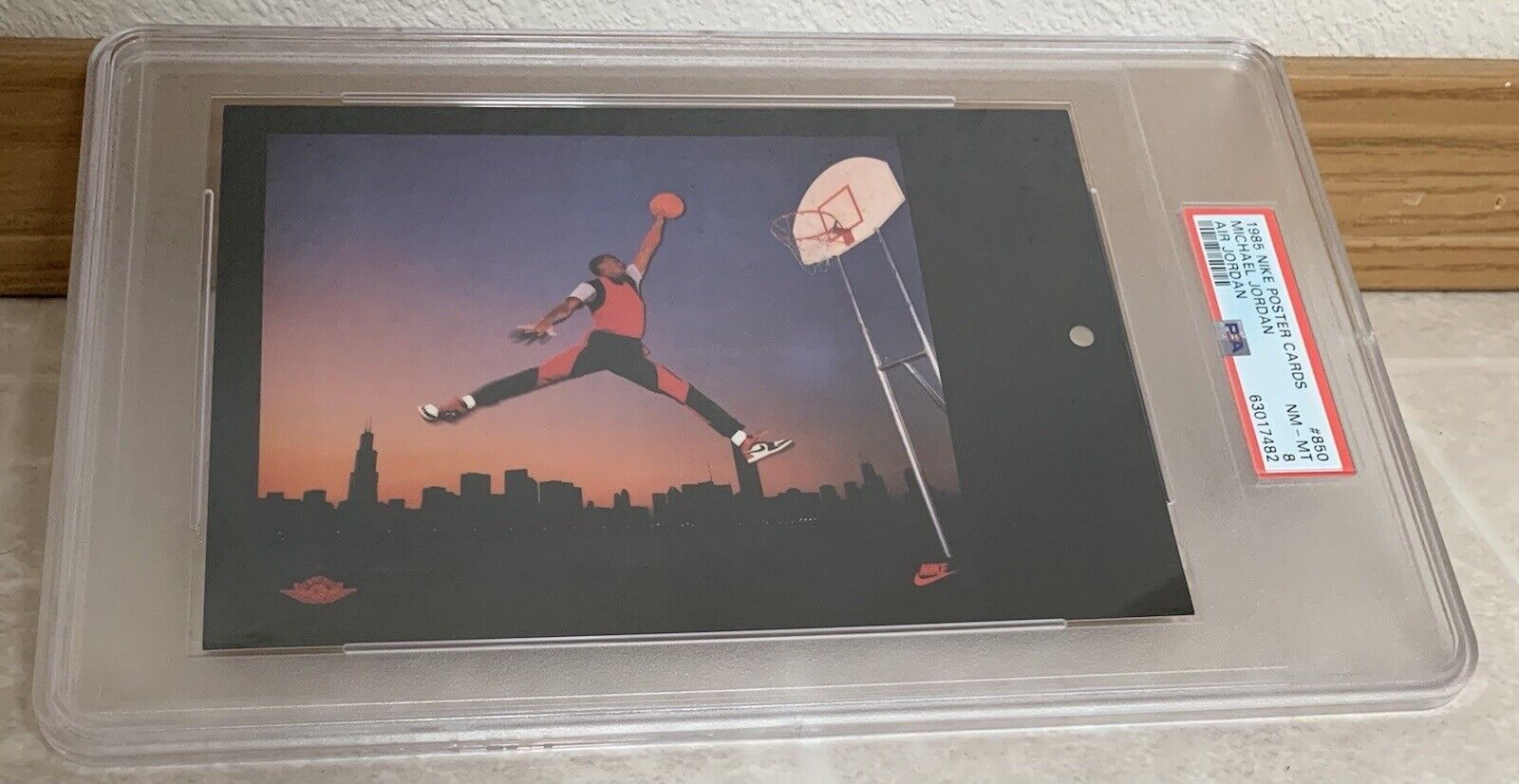 Price: 9,900.00 USD
Card Details:
1985 Michael Jordan Rookie Nike Poster Card #850 PSA 8 w/Orig. Instruction Card
1983 – 1985 Michael Jordan "True Rookie" Nike Poster Card #850 with Original Instruction Card (both cards are 5"x7").
This is considered by many to be Michael Jordan's "True Rookie Card". This card also comes with the Original Instruction Card that came with the poster cards showing how to display the poster cards. PSA graded this card an "8". To date PSA has only graded 11 of these cards as an "8", and only 7 cards have graded higher as a "9". No "10's" have been graded.
This card is extremely rare. This card was produced between 1983 and 1985 and meant to promote Nike posters displayed in sporting good stores. These cards were only sent to dealers. The dealers would then hang these poster cards on a loop at the poster display in the sporting goods stores so people could see what the posters looked like.
In 1985 Nike used the photos from the posters and created ball cards and then produced a package of sports cards. These cards were mass produced and much less scarce and less rare than this original.