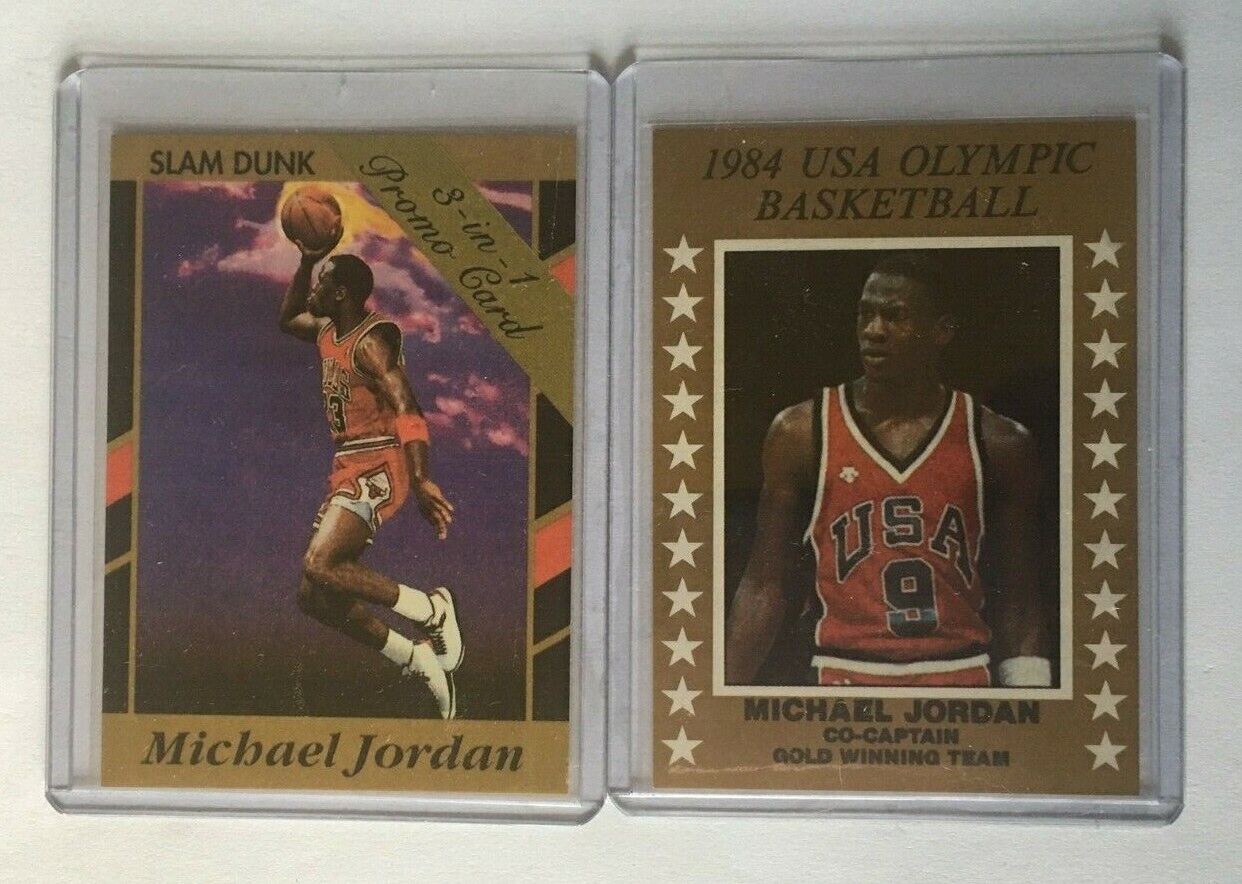 Price: 15.00 USD
Card Details:
1984 MICHAEL JORDAN USA Olympic GOLD + 3 in 1 Slam dunk promo card Free Shipping
Both sleeved and in Top Loaders.
Free Expensive U.S.P.S SHIPPING INCLUDED!
Overseas shipping CHARGES ARE THRU GLOBAL SHIPPING SYSTEM.
I do my best to ship same DAY or at least next day of order.
 RETURNS  – No problem,Just mail it back.
We do this as a FUN HOBBY and are simply a buyer of home estates,store closings,bankruptcy sales,IRS sales,distress sales, Card shops,coin shops,automobile and Motorcycle auctions. We focus on flipping Automobiles,gems,coins, toys,jewelry,misc. other collectibles and various other unique items for profit.